Coextrusion of a fresh preparation with a vegetable casing
A coextruded sausage with a vegetable casing has the aspect of a regular sausage. The skin is a fully edible veggie alternative. The process requires attention throughout the forming, coating and drying operations.
Updated Aug 08, 2021 - 10 min Read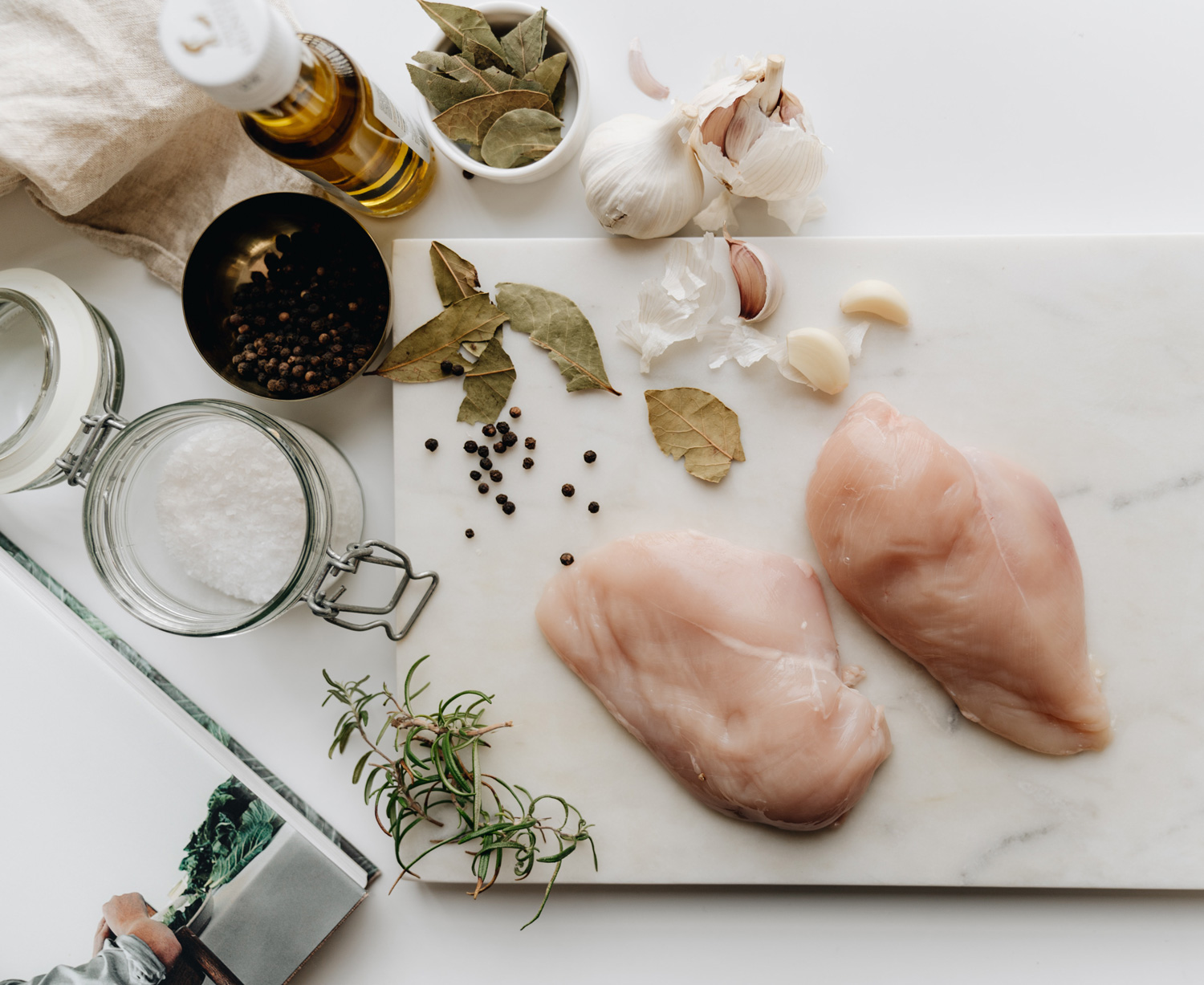 The core is made of a meat, fish, cheese, or vegetable-based compounds.
The coating is prepared with:
Water
A hydrocolloid such as alginate
The fluid slurry is set by means of :
Optionally, the coating film can be mixed or further coated with:
A spice coating
A smoke flavour
Inclusions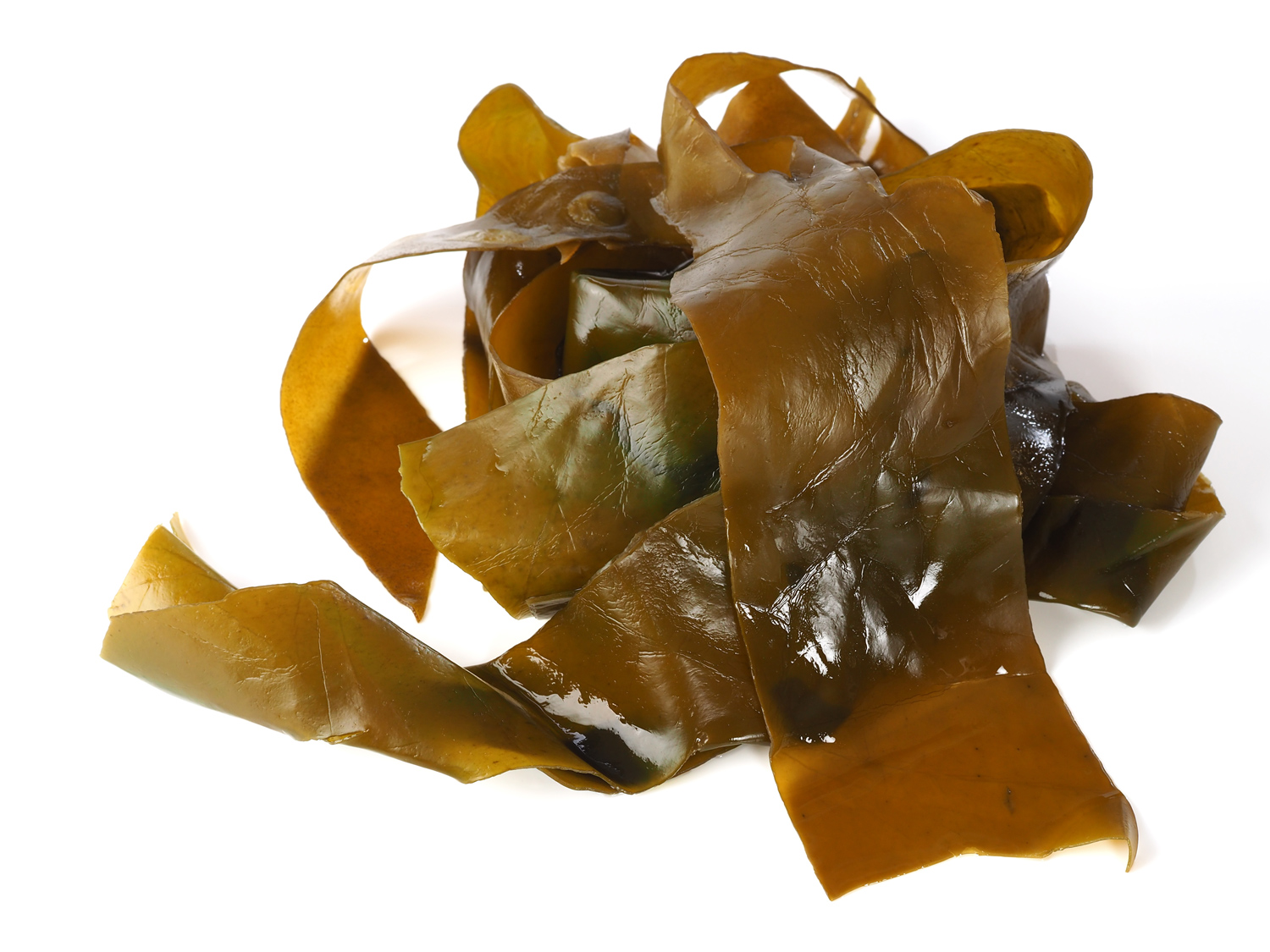 The coating occurs with the forming of a film and its setting by a reaction with calcium salt which polymerizes it.
The thickness and firmness of the alginate film results from the respective hydrocolloid and salt proportion in water.
It is a continuous operation. Speed is adjusted to balance firmness and softness for cutting and closing the edges. The coating sequences run as follows:
Forming of the core material into a mostly round, sausage-like, cohesive rope
Simultaneous coextrusion with a fluid alginate-based film
Combination or immersion into a solution of calcium salt
Draining of the coated rope optionally
Cutting into portion, partial drying
Upstream
The sausage mix isprepared in vat, mixer, mincer machines.
Coating occurs in a former for sausage which has been adapted with a coextrusion head or device to apply a film all around the core shape.
Downstream 
After coating, the product  is partially dried to give it a firm texture.

The coating system actually fulfils several operations in one pass :
Forming the sausage mass into a cylindrical string
Coextruded a fluid alginate film around the string
Immersing the coextruded string in a calcium salt bath where the alginate sets
Gently pulling the string, pinching it and arranging it in a chain for subsequent drying
This is a continuous operation.
How do you measure your success?
The product is fresh and with versatile definition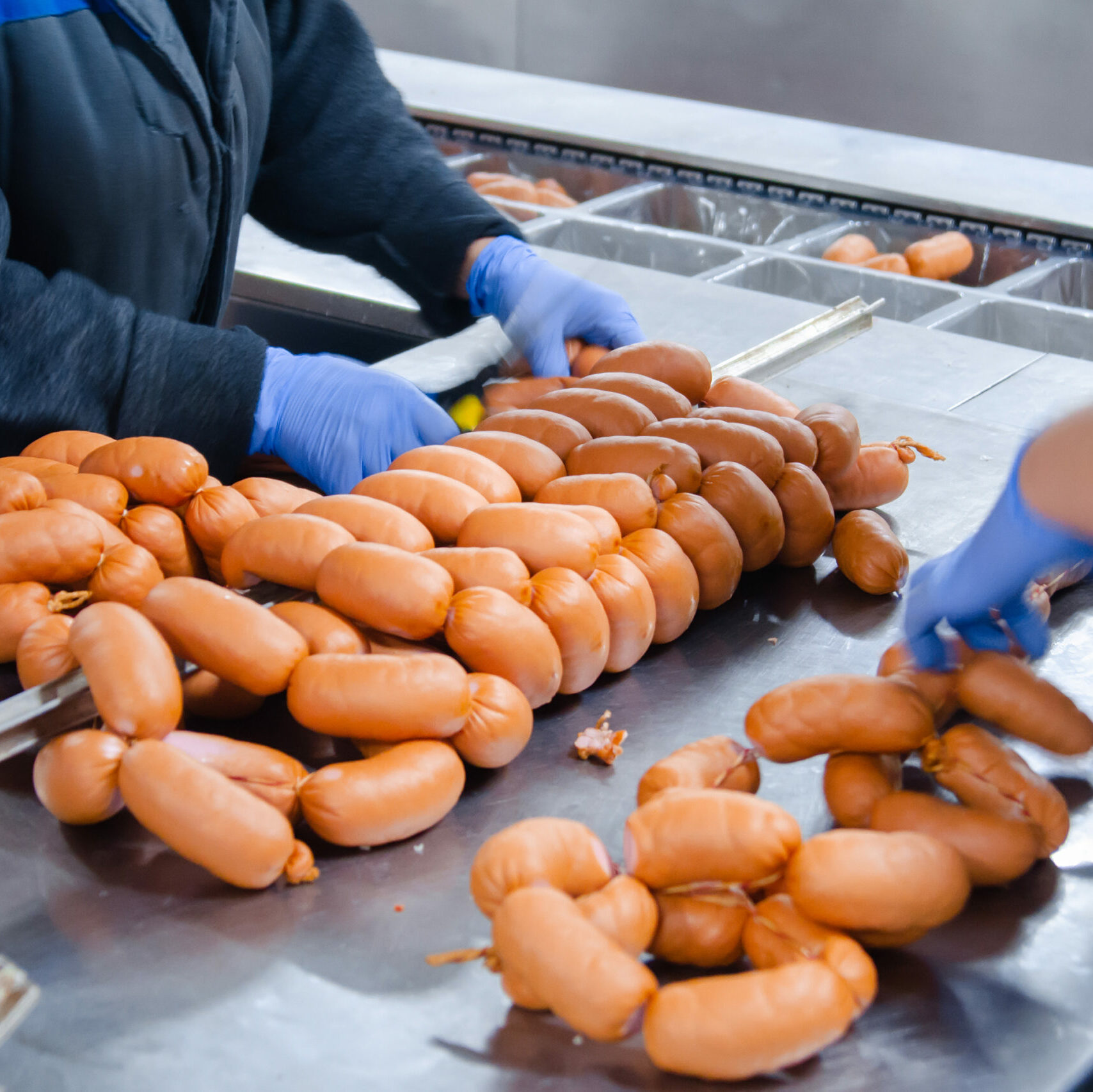 No bumps, roughly cylindrical shape
Multiple factors to play with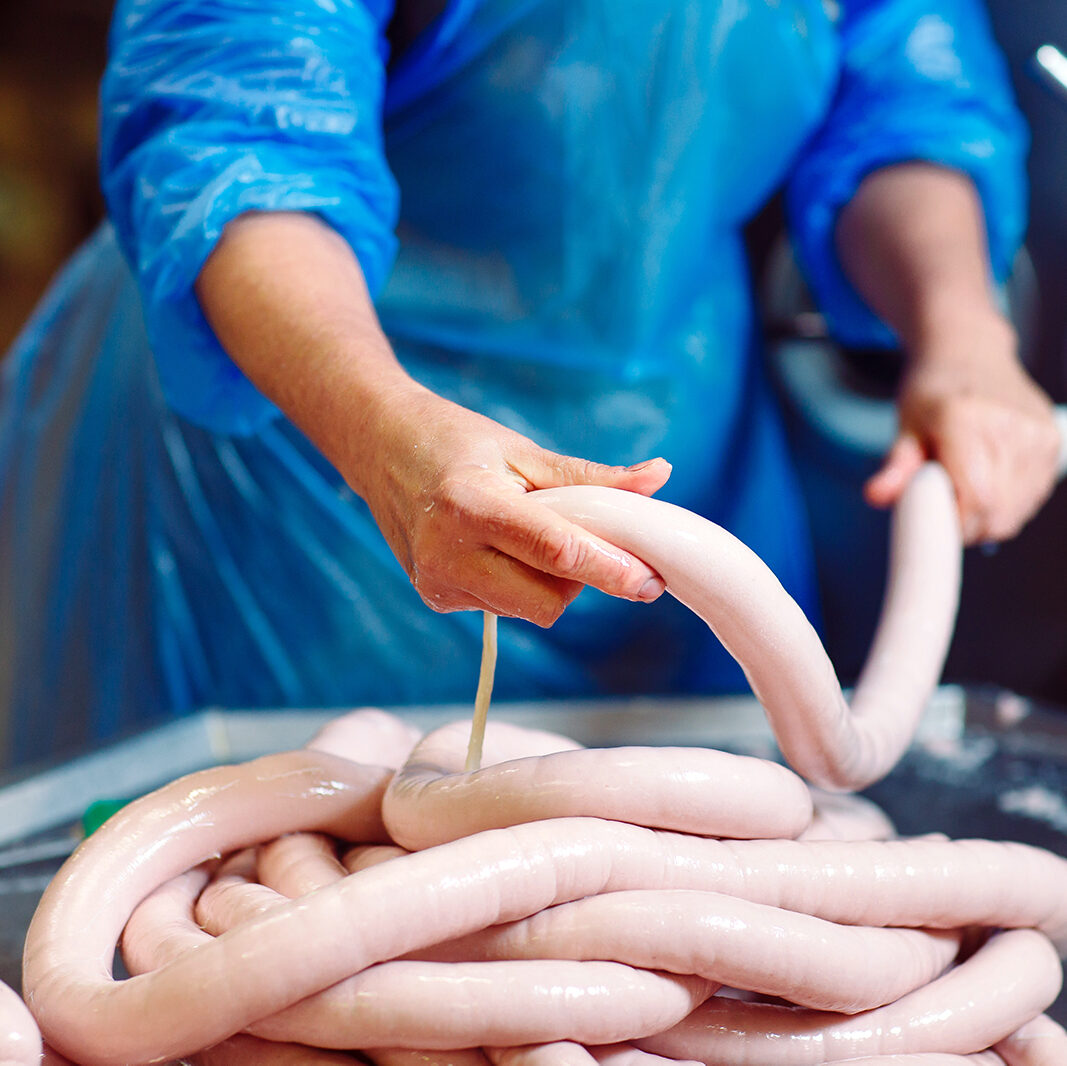 Specific taste, texture and rheology
Alginate quality, use of inclusions
Residence time, constant calcium concentration of the reaction bath